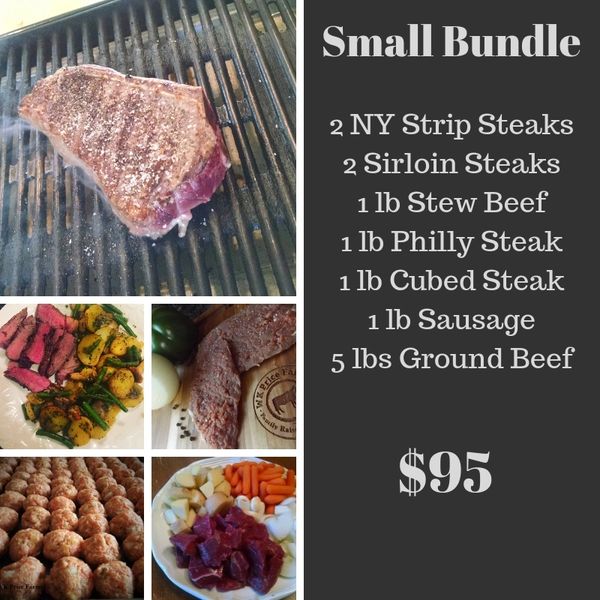 Small Bundle
This bundle is just right for a small family. Stock your freezer with a variety of cuts, including steaks and ground beef.
Includes
2 NY Strip Steaks
2 Boneless Sirloin Steaks
1 lb Boneless Stew Beef
1 lb Philly Steak
1 lb Cubed Steak
1 lb Sausage
5 - 1 lb packs Ground Beef
Total Bundle Weight:  11-14 lbs.
Local Delivery or Shipping Available

Reviews
Featured Products
Large Bundle
$164.00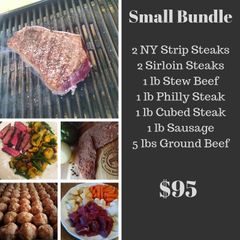 Small Bundle
$95.00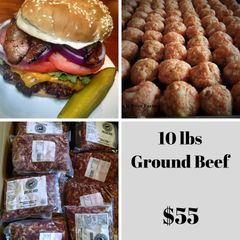 10 lbs Ground Beef
$55.00